Professional Water Feature Services in Tallahassee, FL
Located in Tallahassee, FL, Aqua Features designs, installs, maintains and repairs beautiful water features, such as ponds, streams, waterfalls and rain collection systems, throughout the greater region. Each water feature is custom designed for you to give your property a completely unique look!
Beautiful & Unique
Aqua Features offers professional water feature services in Tallahassee, FL and surrounding areas. We design and install beautiful, unique aquatic landscaping features for your home or property to help you create a relaxing outdoor oasis. We specialize in pond, stream, waterfall, rainwater collection system, and pondless waterfall construction in Tallahassee, Scotland, Midway, and Leon County, FL and surrounding areas. The benefits of equipping your yard or property with these beautiful features are endless. The soothing sound of water will make you feel like every day is a vacation, and the constant motion of the water offers the added bonus of preventing mosquitos from breeding in your yard.
Repair & Maintenance
We custom design each feature to your preferences and your property's specific attributes, using decorative rocks, live aquatic plants. You can even add ornamental fish to turn your yard into an exotic getaway. We use a special flexible pond liner that offers an infinite variety of shapes, styles and sizes to accommodate both your tastes and your space limitations. And, in addition to designing and installing our features, we also offer pond maintenance in Tallahassee, FL and surrounding areas, to keep your water features clean and healthy. Our technicians are experts in pond maintenance and have all the top-quality products necessary to repair or replace any faulty or worn-out parts. Contact us today to learn more!
There is an element of art and labor in every pond I build. I thrive on the artistic part but  even the labor is a labor of love. Best of all, I know I have enhanced that customer's life  more than they could have imagined
– Owner, Buz Ireland
Unique
We are Master Certified Aquascape Contractors.
serene
We have over 20 years of experience with professional water feature services.
Magical
We use high-quality Aquascape products.
educational
We are a proud member of the local Chamber of Commerce.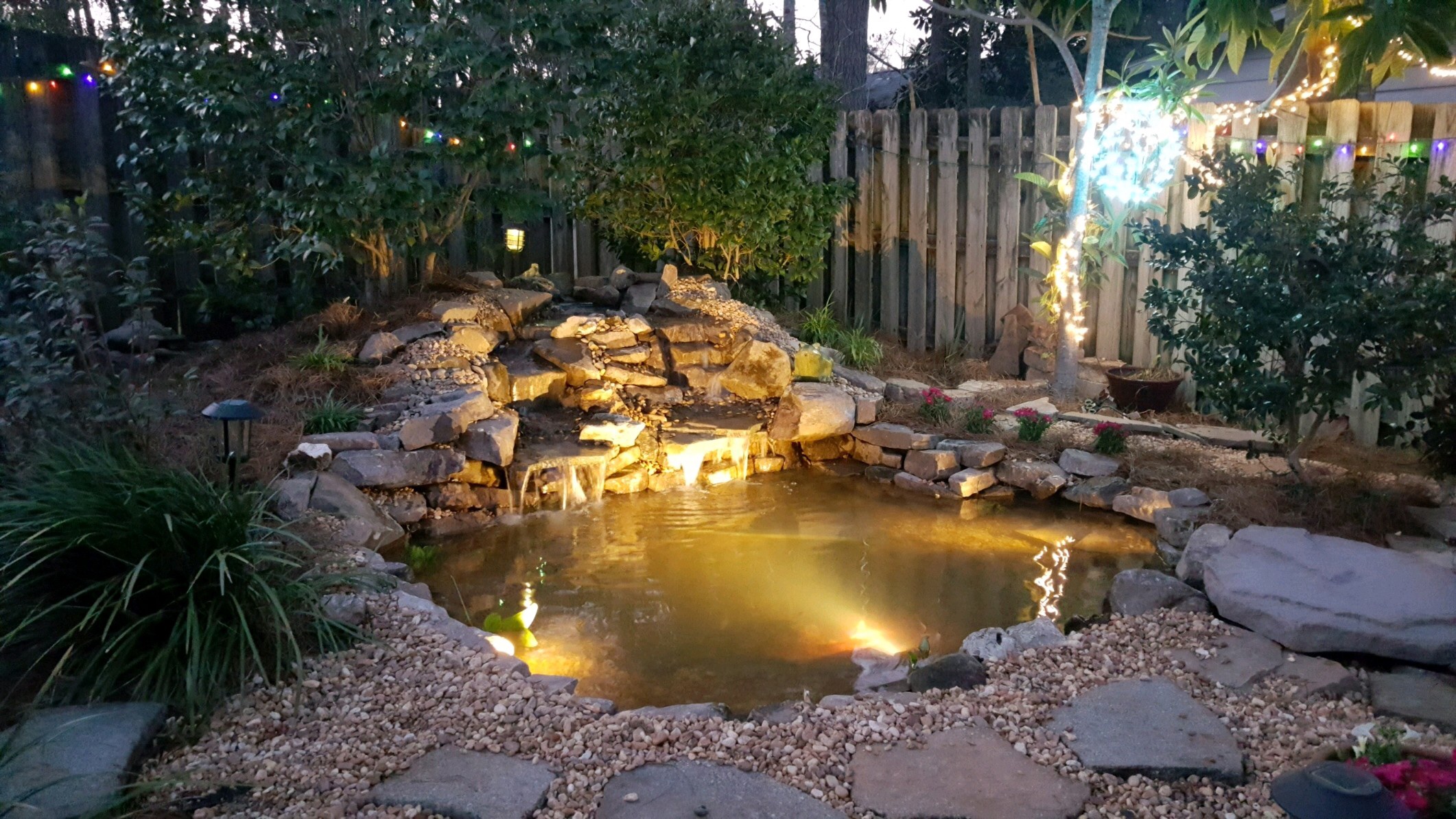 We provide full service
Franklin County | Jefferson County | Leon County | Wakulla County |
Tallahassee, FL | Havana, FL | Midway, FL | Woodville, FL | Surrounding areas in Leon county