Water Feature Construction in Tallahassee, FL
For 20 years, we've been providing expert unique water feature construction in Tallahassee, Scotland, Midway, and Leon County, FL and surrounding areas. We here at Aqua Features use top quality Aquascape filters, pumps and treatment products in all of our extensive installation and maintenance services, which include:
View Our Work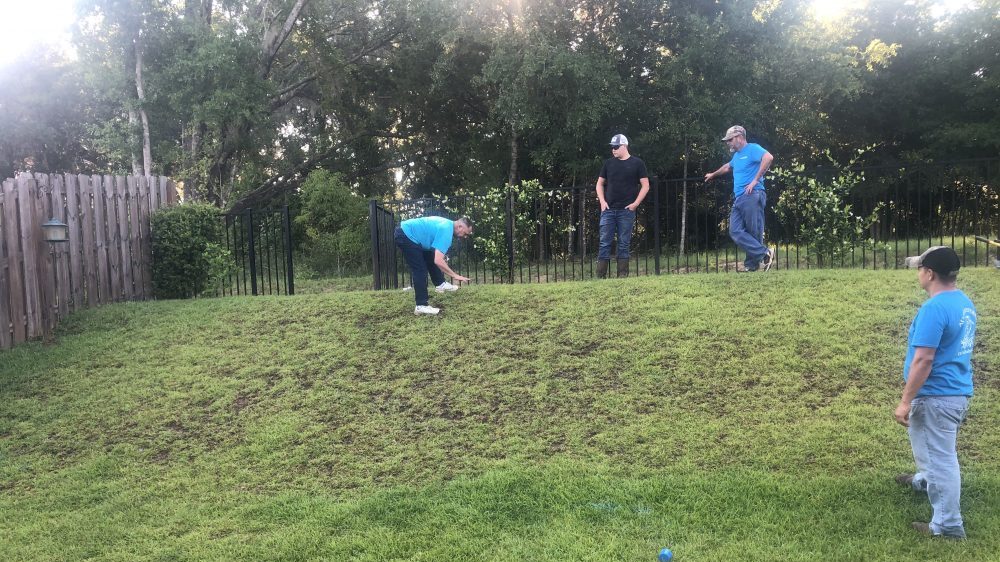 Before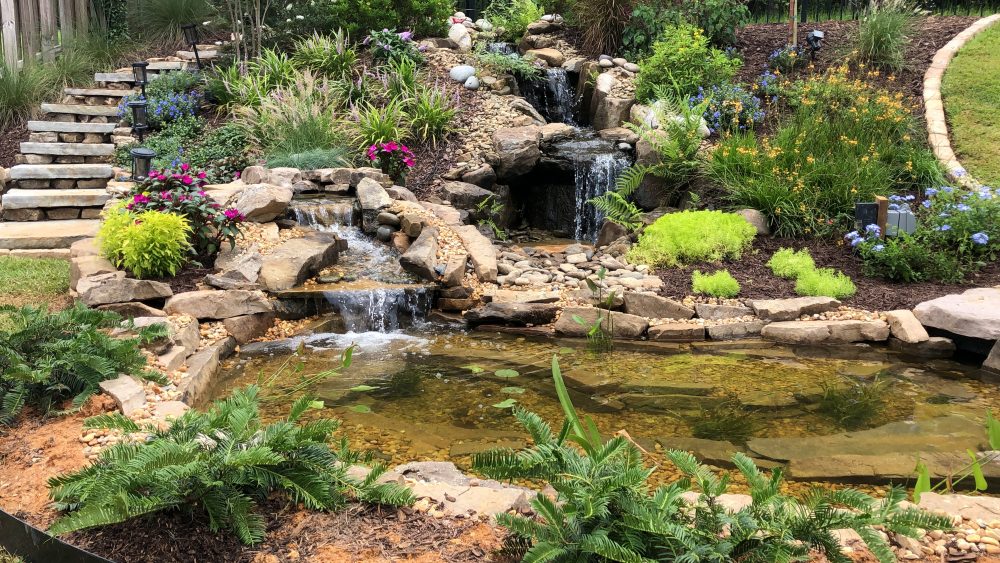 After
We create custom water stream construction in Tallahassee, FL and surrounding areas, to enhance your outdoor experience with the soothing sound of running water. Our streams can be combined with ponds and waterfalls to allow you complete flexibility in the complexity of your water feature. Birds love the shallow moving water and every  Spring migrating birds stop to refresh for their journey. Kids find them fun and fascinating and enjoy getting their feet wet or crossing on strategically positioned.
We can do any size, shape or form of pond constructions, and outfit it with live aquatic plants. Clients are also able to add hardy ornamental fish to replicate an exotic outdoor getaway. No matter how big, small or oddly shaped your space is, our flexible pond constructions and liners allow us to accommodate any size and configuration. Professional Water Feature Services in Tallahassee.
---
Our waterfall construction in Tallahassee, FL and surrounding areas, gives you the opportunity to create a real showstopper in your yard, whether you opt for a mild, relaxing trickle or a majestic miniature falls. The sound of water cascading over natural rocks  cannot be duplicated. The soothing white noise of a waterfall construction will bring you serenity by quieting your mind and soothing your soul. Visually, it is mesmerizing as it constantly  changes yet is a consistent fluid motion cascading over carefully placed rocks.
Our waterfalls don't have to be installed in combination with a pond or stream. We also offer pondless waterfall construction so this incredible feature can take center stage in your yard. Our pondless option is great if you want the  sound and look of a waterfall and stream, but you're not interested in a pond. This is a  superior option for water gardeners, or where child safety is a concern. Lower  maintenance than a pond and there is no ecological need to run the system continuously,  it can even be put on a timer to meet your schedule.
---
In addition to ornamental ponds, streams and waterfalls, we can design a completely unique collection and water filtration system installation for rainwater in any size, shape or style. Water Harvesting is a green way to collect rainwater for future use. A beautiful ornamental water feature is an integral part of your rainwater collection system.
We use beautiful live aquatic plants to lend your water feature a lush, natural feel. Our plants are hardy and easy to care for to enhance your yard without any added burden of maintenance.
---
We're happy to maintain your water feature to keep your aquascape healthy and your pump going strong, and we also provide comprehensive repair services. We also offer complete pond cleaning. Let the professionals refresh your pond  annually, or as needed with a complete clean out. We never use chemicals and take great  care to keep your water feature's ecosystem maintained with natural bacteria.
Because we use running water in our features, you'll experience the added benefit of mosquito prevention. Even a light current prevents water from stagnating, so mosquitos will never breed in your water feature.
Schedule An Appointment Today
For unique water feature construction and reliable water pump installation in Tallahassee, FL and surrounding areas, contact us and call 850-562-5797 and get started on your backyard oasis today.